In our fast-paced, globalized world, staying connected is more important than ever. The need for reliable, high-quality mobile service is paramount. That's where HIS Mobile comes in. HIS Mobile is a leading mobile service provider, offering a wide range of services tailored to the unique needs. This article is your complete guide to understanding HIS Mobile.
タップできる目次 Table of Contents
Charges of HIS Mobile
In this section, we will look at the following items regarding HISモバイル(HIS Mobile)'s charges.

Let's look at them in order.
Administration Fee
Note that HIS Mobile requires a sign-up fee of 3,300 yen, while LINEMO and Rakuten Mobile charge zero for this fee.
Cancellation Fee
HIS Mobile does not charge a cancellation fee. There is also no obligation to use the service for a minimum of two years, which was common in the past.
Plans
HIS Mobile's plans and monthly bills are as follows.
| GB | Calls, Internet and SMS | Internet Only |
| --- | --- | --- |
| Below 100MB | ¥290/mo | ¥440/mo |
| 1GB | ¥550/mo | ¥440/mo |
| 3GB | ¥770/mo | ¥580/mo |
| 7GB | ¥990/mo | ¥880/mo |
| 20GB | ¥2,190/mo* | ¥1,980/mo |
| 50GB | ¥5,990/mo* | ¥4,980/mo |
Monthly Bill
*These 2 plans come with 5-minute unlimited calls
There are two ways to use the internet after you have used all your gigs. You can either continue to use low speed (200 kbps) or you can buy additional gigs. The purchase of additional gigs is explained in the next section.
Extra Gigas
The additional gigabyte of HIS Mobile is 200 yen per gigabyte. Other companies charge around 500 yen as standard, so it is quite inexpensive.
Domestic Calls
HIS Mobile's domestic call charges are 9 yen per 30 seconds. Many other companies charge 22 yen per 30 seconds, so HIS Mobile is doing very well.
Unlimited Calls
HIS Mobile has two options for unlimited calls as follows.
| Option | Monthly Bill |
| --- | --- |
| 5-minute unlimited calling | ¥500 |
| Completely unlimited calls | ¥1,480 |
In addition, the 20GB and 50GB plans, which allow voice calls, come with free unlimited 5-minute calls.
For ¥2,190, you can use 20GB of Internet and unlimited 5-minute calls, which is quite inexpensive.
Promotions
HIS Mobile offers various campaigns.
For example, if you subscribe to HIS Mobile, you can get up to 3,000 yen discount on overseas and domestic tours at HIS.
However, HIS Mobile does not offer point rebate campaigns like LINEMO or Rakuten Mobile.
Procedures of HIS Mobile
We will explain the following points about the HISモバイル(HIS Mobile) procedures.
Let's look at them in order.
Application
You can apply for HIS Mobile online as well as in-store.
English Pages
HIS Mobile has no English pages on their website. If you have trouble reading Japanese, you may want to seek help from a Japanese friend.
ID
When applying for HIS Mobile, you can use Residence Card, Special Permanent Residence Certificate etc.
Cancellation
There is no charge to cancel HIS Mobile.
User-friendliness of HIS Mobile
Here are the following items about the user-friendliness of HISモバイル(HIS Mobile).
Internet Connection
HIS mobile tends to slow down the internet during the daytime on weekdays. This is because they use another company's (DoCoMo) line. As far as I have tested, only about 0.5Mbps was available during the daytime on weekdays for both 4G and 5G.
eSIM
HIS Mobile supports eSIM. The eSIM issuance fee is included in the administration fee when applying for a new contract, but a fee of 1,100 yen is charged for reissuing an eSIM.
5G
HIS Mobile supports 5G; you must sign up online to use 5G, but it is free.
Payment
Only credit cards can be used to pay for HIS Mobile. Direct debit and other forms of payment are not supported.
Change of Plan
HIS Mobile allows you to change your plan online. If you change the number of gigs, the change will take effect on the next billing date.
App
HIS Mobile has an app that allows you to check usage, change plans etc.
International Roaming
HIS Mobile can be used overseas for calls and SMS. Internet service is not available.
Conclusion
This post introduced HIS Mobile in three points: charges, procedures and user-friendliness.
We hope this article will help you choose the right SIM for you.
HIS Mobile Official Website
Here is an article introducing recommended SIMs in Japan.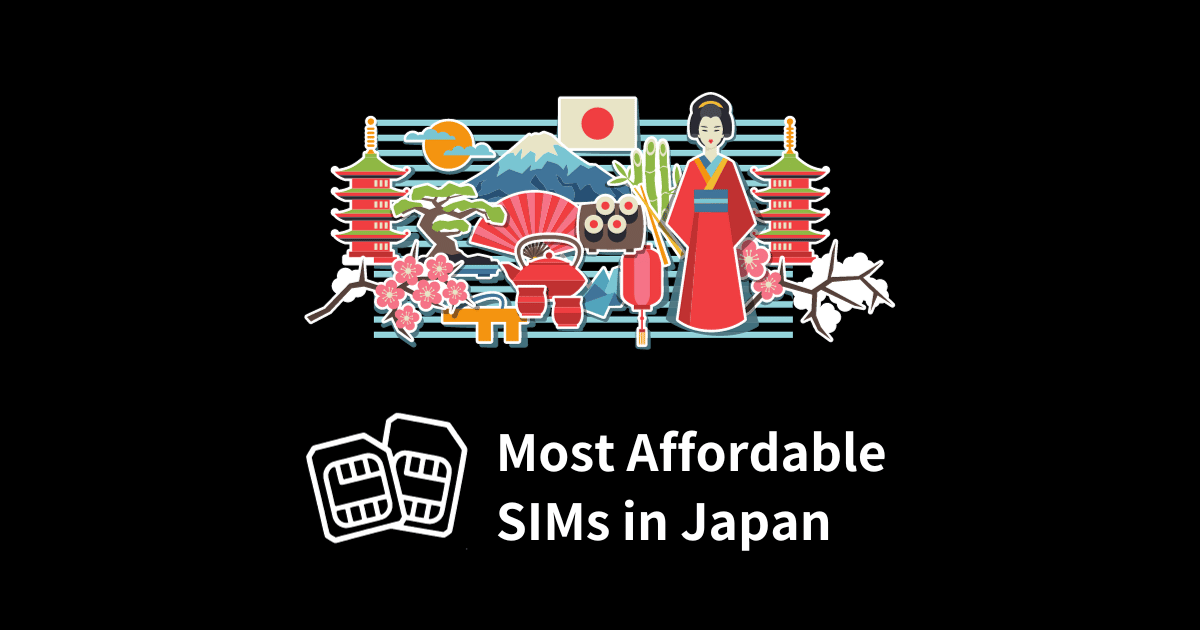 Accuracy of Information: The information provided on this blog is presented to the best of our knowledge, but it does not guarantee the accuracy of the information. Readers are encouraged to exercise their own judgment and verification when using the provided information.
Professional Advice: This blog is intended for general information purposes and does not provide professional advice. For specific issues, it is recommended to seek advice from experts.
Products and Services: When considering products or services mentioned in this blog, it is advised to conduct independent research and review the terms and conditions and disclaimers provided by the linked sources.
Copyright: The copyright of the content published on this blog belongs to the author, and unauthorized reproduction is prohibited.